What does everyone at Firebrand have in common? A tremendous depth and breadth of both knowledge and lived experience, unique cross-cultural perspectives uncommon for a small team, and a drive to shed light on important, world-changing ideas.
Amanda Larrinaga
(She/Her)
Currently resides in: Polson, MT, USA.
Our fearless leader. Clients regard Amanda as a highly adept and empathic partner who helps them see their work in new ways.
Amanda brings over fifteen years of experience as a longtime VP of Marketing for international technology startups and an advisor to nonprofits across the globe. This extensive and diverse experience allows her to solve complex challenges and offer cross-industry, cross-disciplinary perspectives for high-growth, high-impact solutions for our clients.
With an educational background in Health and Human Development from the Honors Colleges at Montana State University, she brings a unique perspective to solving communities' critical human challenges.
After living in Missoula for seven years, Amanda relocated to Polson with her husband and fur child. She likes to describe herself as a high-functioning introvert who had the good fortune of falling in love with–and in–Montana.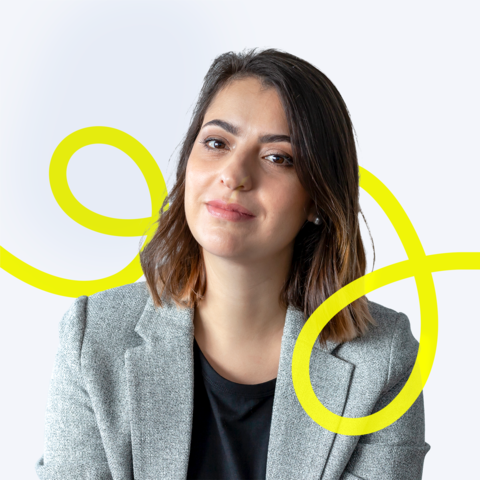 Currently resides in: Vannes, France
Natacha is the project manager every client dreams of.
With over a decade of experience as a community and organizational psychologist, her skill set spans internal human dynamics, project management, and performance metrics–a winning combination our clients rave about.
Throughout her career, she's worked in +10,000-employee companies to seed start-ups, from privately held companies to non-profit organizations. This wide range of experience allows her to understand the different needs of organizations depending on their stage and the communities they serve.
Natacha has a B.A. in Psychology specializing in counseling & community psychology and working with populations in extreme poverty in her home country of Venezuela. After graduating, she pursued her Master's in Organizational Psychology and Change Management. There, she was able to use the tools she had gained through her clinical experience to foster positive organizational change and solve critical community problems.
At Firebrand, she focuses on building systems that help teams and organizations simplify the complex and scale. She currently lives in Vannes, France, with her family.
Currently resides in: Missoula, MT, USA
As a Native American and a Montanan, Richard lends an artistic, compassionate, and supportive lens to our projects. He's particularly passionate about telling the stories of the unique challenges of vulnerable populations.
With over 20 years of experience writing, producing, and directing digital content, some of his most notable projects include the 100th Anniversary of the Tomb of the Unknown Soldier and Chief Plenty Coups and a documentary on Missing Murdered Indigenous Women in Montana.
Richard graduated from the Art Institute of Seattle in 2000. Since then, he has expanded his knowledge with a BFA in Digital Film Making and an MFA in Creative Writing from the University of Montana.
With a long history of working in the independent and Native American art scenes, Richard considers his most outstanding achievement to be raising his two special needs children. He hopes to continue to guide them into adulthood, balancing their modern, technology-driven career goals with an appreciation for their Native heritage.
From: Puerto La Cruz, Venezuela
Currently resides in: Bogota, Colombia.
Malala has a knack for tapping into the altruistic core of each client and turning that into content that moves the hearts and minds of their audiences.
She brings over a decade of experience as a content creator and social media manager. She's worked across industries but has a soft spot for brands that serve vulnerable populations. In our work with the Integrated Bioscience and Built Environment Consortium (IBEC) and the Centers of Disease Control (CDC), Malala was instrumental in getting critical communication to vulnerable worker groups during the pandemic.
With an educational background in Psychology, she offers a deep human understanding of the needs and challenges of our clients and the people they serve.
After living in Venezuela for 25 years, Malala relocated to Colombia with her boyfriend. There, they formed a small family with two lovely dogs. Malala describes herself as a "people person" and thrives in environments where camaraderie and teamwork are present. She likes to dance flamenco and spend time with friends and family.
Art Director & Senior UI/Editorial Designer
Currently resides in: Buenos Aires, Argentina
Mafe's global experience gives her work a powerful cross-cultural perspective that helps our clients expand their worldview.
With over six years of experience as an Art Director, UI, and Editorial Designer for top U.S. and Latin America-based branding agencies, she's worked in a wide range of industries. Mafe's an expert at quickly identifying an audience's particularities, which contributes to the impact of all our content marketing initiatives.
Mafe pursued her bachelor's degree in editorial design, focusing on UI. Her initial experience involved working with vulnerable populations in public healthcare centers in her home country of Venezuela.
She now focuses on art direction and creative conceptualization for our clients. She's lived in Venezuela and Colombia and recently relocated to Buenos Aires, Argentina.
Armando Dominguez
(He/Him)
Currently resides in: Bogota, Colombia.
Armando's freelance career as a web developer in multiple industries has given him the skills to build amazing websites and fully featured digital solutions.
With over eight years of experience in website Design and Development, Armando has the skillset to build and automate the digital solutions our clients need. He has a thing for optimizing workflows and ensuring no effort is duplicated or lost.
Armando has an educational background in Computer Science and Economics, which gives him the ability to understand the digital challenges companies face now and how to plan their digital growth.
After living in Venezuela for 23 years, he relocated to Bogota, Colombia, where he lives with his girlfriend. Armando describes himself as an easy-going person with a problem-solving mindset. If he isn't at work, he is probably playing some video games, enjoying the outdoors, or spending time with friends and family.
He is now focused on learning new technologies to serve the digital industry better.
Communications & Process Specialist
Currently resides in: Bogota, Colombia
Dani has a work and educational background in project & process management that allows him to support the team and better serve our clients.
His experience allows him to have a human and organic approach to client and team management. He has the gift of looking into a process and finding ways to make it smarter instead of harder.
Dani has been working in the customer experience field for eight years. Ensuring client satisfaction by leading teams to deliver outstanding service and supporting others in developing and leveraging skills; he has also been part of team projects under a Lean structure and other agile methodologies.
He is bringing a new eye and ideas to the Firebrand Creative team to continue doing what we do best.