Guiding people with hypermobility towards a pain-free life.
Brand. Digital Solutions. Growth. Messaging. Strategy
Kate Skinner, PT, helps individuals struggling with hypermobility pain learn to live full, healthy lives. She has lived through the frustration of undiagnosed, misdiagnosed, or under-appreciated hypermobility issues. Motivated by her struggles, she developed a hypermobility system to help others like her.
Messaging and positioning.
Business development strategy.
Website design and development.
We created IBEC's marketing site, membership site, and public-facing online research repository.
Content marketing (social media, email, web content).
Event management and promotion
Design of marketing collateral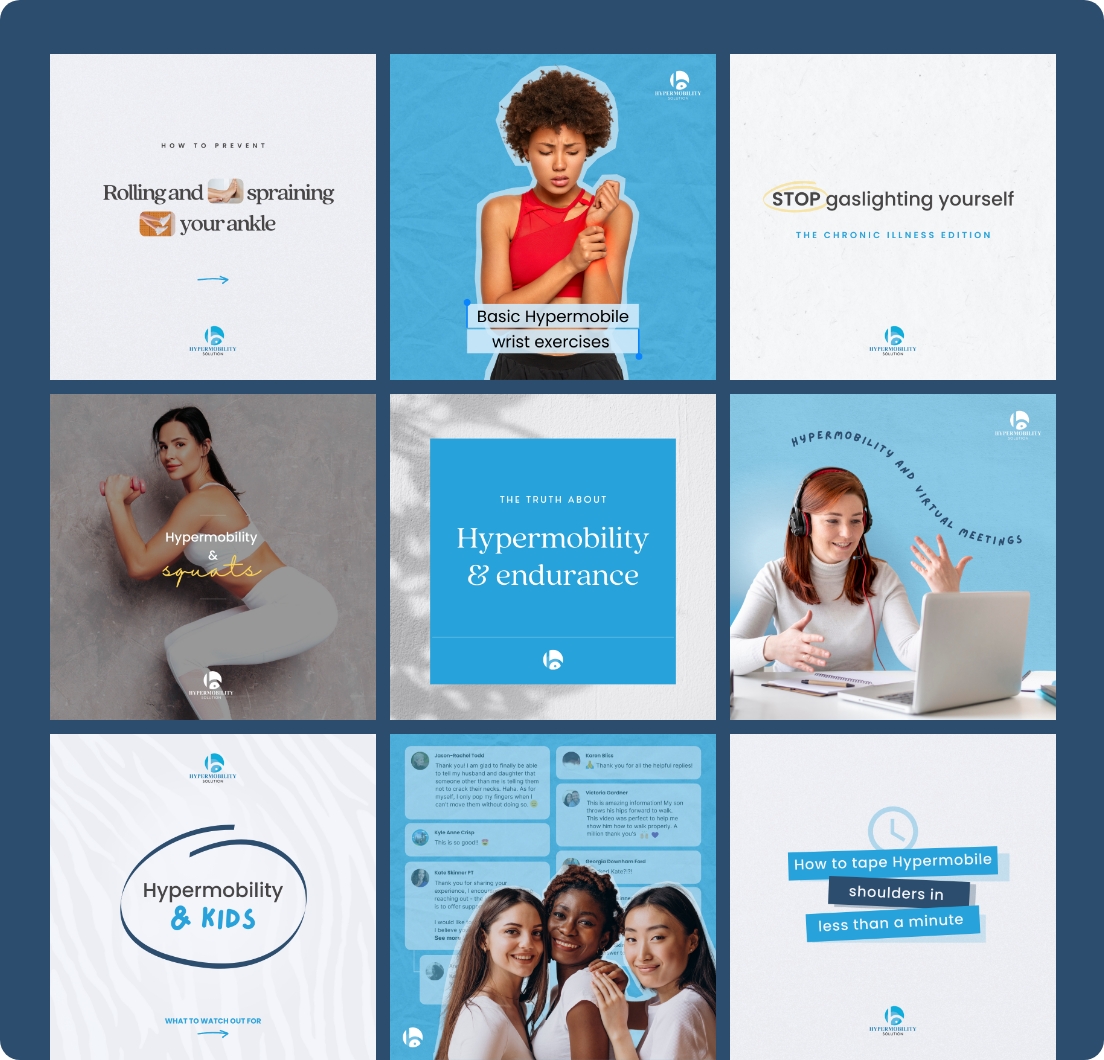 "I have worked with Firebrand Creative for five years in various capacities, including our physical therapy clinic and now with Hypermobility Solution, an online platform and educational resource for individuals struggling with constant pain and hypermobility.
Their work for the clinic has ranged from website development and deployment to online reputation management to training and advising for internal team members on things like social media management and holiday gift giving.
I received support and guidance on developing an educational, inspirational, and motivating brand through story, experience, and expertise. Firebrand Creative guided me through the process of creating a solid web presence across multiple platforms, developing educational digital products, and building an online network of referral sources.
Firebrand offers the technical discipline and know how to support your brand."
Kate Skinner, DPT,
Great Divide Physical Therapy
Hypermobility Solution